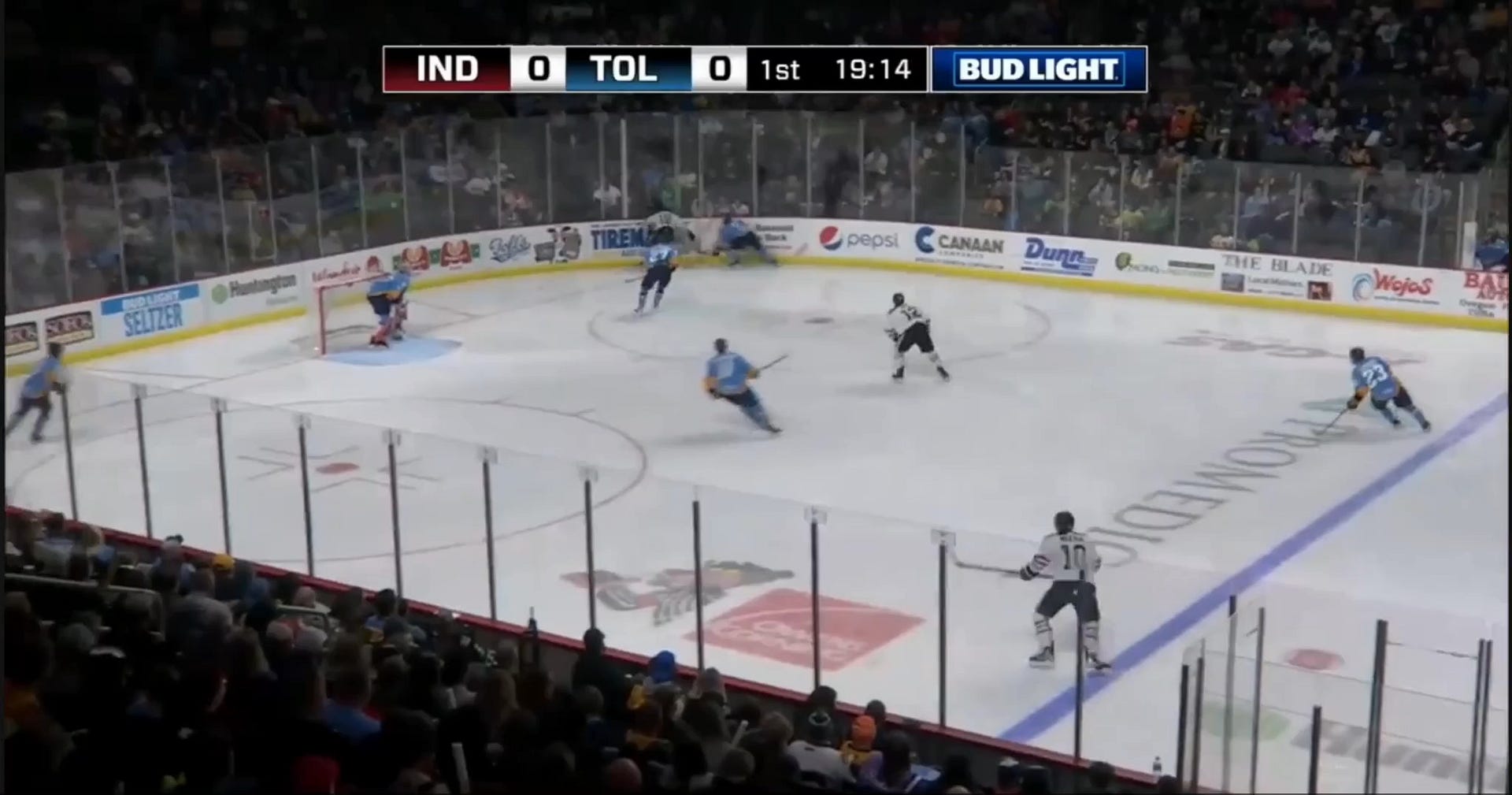 Film Study: Breaking down Sebastian Cossa's game from his first pro season
The Detroit Red Wings top goalie prospect is currently in the ECHL playoffs with the Toledo Walleye.
Sebastian Cossa made his professional playoff debut on Friday, stopping 17 shots in a 4-1 victory for the Toledo Walleye to open the ECHL Playoffs against the Indy Fuel.
(That's where the above video is from.)
Cossa was then backing up John Lethemon in Game 2 on Saturday night. This was the plan going into the series, and the Walleye are likely going to split the playoff starts down the middle until forced to change for better or worse.
Lethemon was named the ECHL Goalie of the Year this season, posting a ludicrous 18-1-3 record, .930 save percentage, and 1.99 goals against average in 26 games. Lethemon earned an NHL contract mid season, and will probably get a chance to earn some more AHL time next season in Grand Rapids.
But the big plan, and the Walleye directive this season, was to help develop Cossa. Cossa was the Detroit Red Wings first-round pick (15th overall) in 2021 and was treated with a starter's workload of 46 ECHL games, where he posted a 2.56 goals against average and .913 save percentage.
Cossa did have a couple AHL cameos, but struggled in Grand Rapids with a .783 save percentage and 5.57 goals against average in three AHL appearances.
Taking a deeper look at Cossa, using data from InStat, he had an expected goals against of 1.97 per 60 minutes, while allowing 2.5 goals per 60. Which indicates a slight underperformance compared to expectation.
Watch with a 7-day free trial
Subscribe to Shap Shots to watch this video and get 7 days of free access to the full post archives.